William Nichol Wilson The grandson of William's brother recorded his grandfather John (1896-1992) who told him that William Nichol was nicknamed "Billy" and that he was born in Benfieldside, County Durham in the United Kingdom on 19 August 1898, son of Twentyman and Sarah Ann Nixon. He had left school at age 14 to become a "desk boy" at J. Ainsley & Sons. As he had a beautiful writing, he became an employee.
Engaged September 11, 1917
Arrived in France for the first time on June 19, 1918.
July 11, 1918, he joined the squadron 103
William wrote to his brother in September 1917 wondering why he had joined the infantry rather than the Royal Flying Corps. In 1911, the two boys saw "aeronaut" Gustav Hammel perform a flight demonstration at Carlisle Racecourse. At home, they had planes as toys.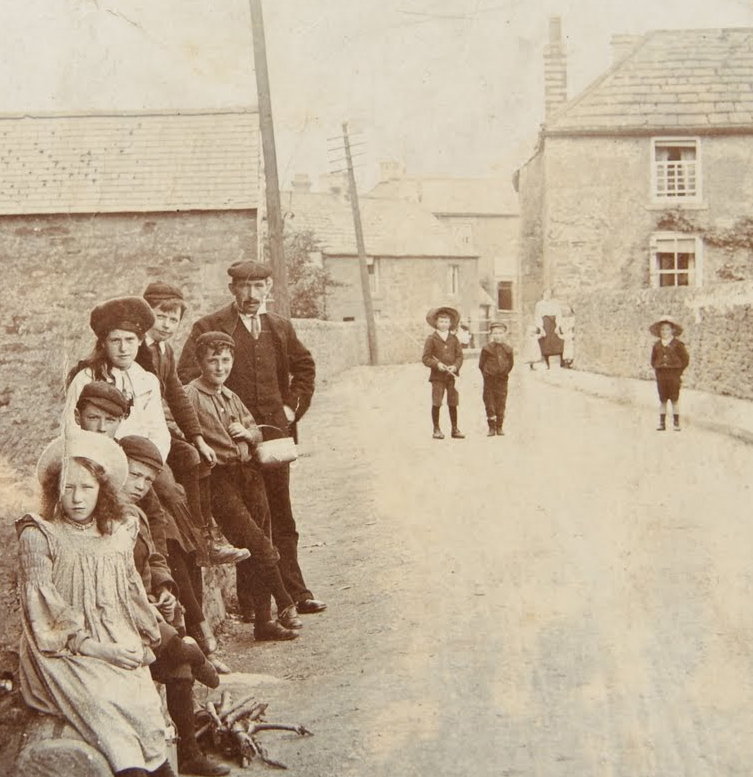 William's regular observer was Alan Lisle.
William would have known Bannerman as he was often the Observer
in the regular 5 to 8 plane formations that flew out on bombing raids over Belgium in 1918.

Flying Officer, he now rests at the Namur Cemetery in Belgrade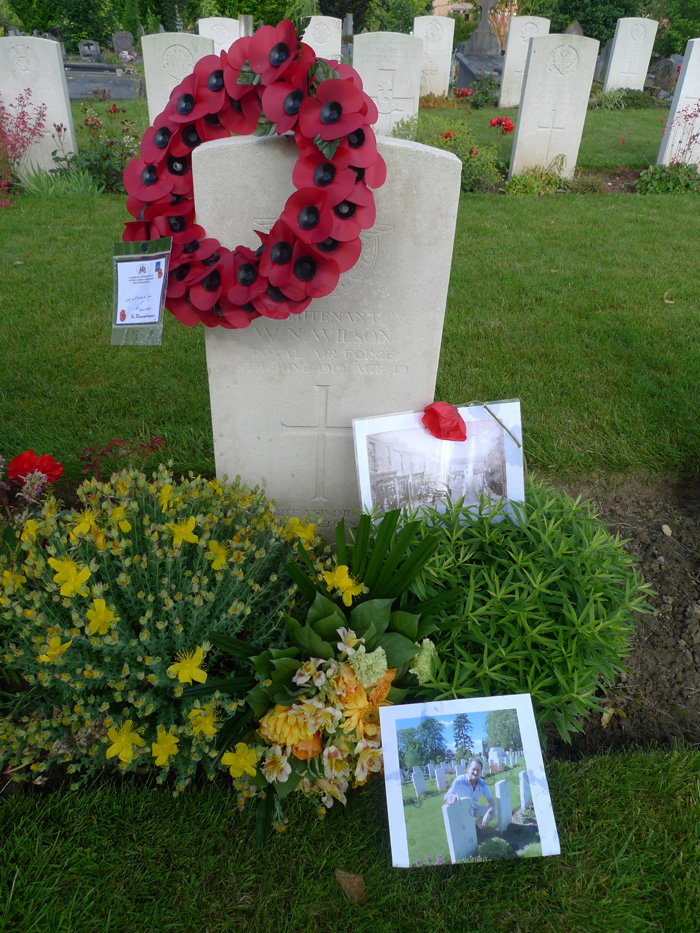 Gilbert Gunn BANNERMAN him, was born on October 23, 1892, York Place in Perth, second child of the first marriage of John Bannerman with Mollison Elisabeth, (seven children followed with his second wife, Jemima Meiklejohn)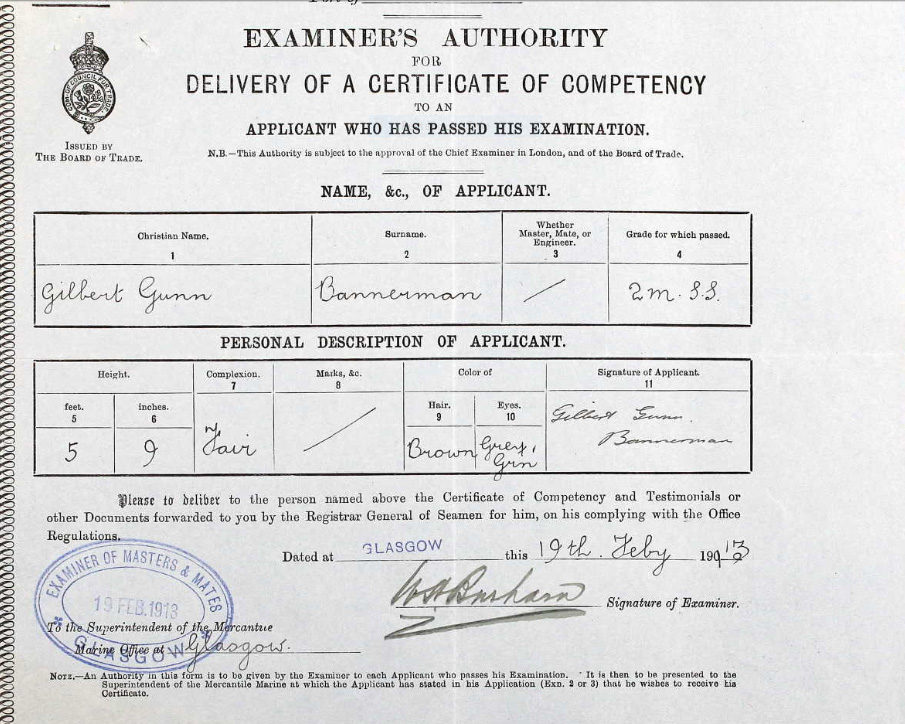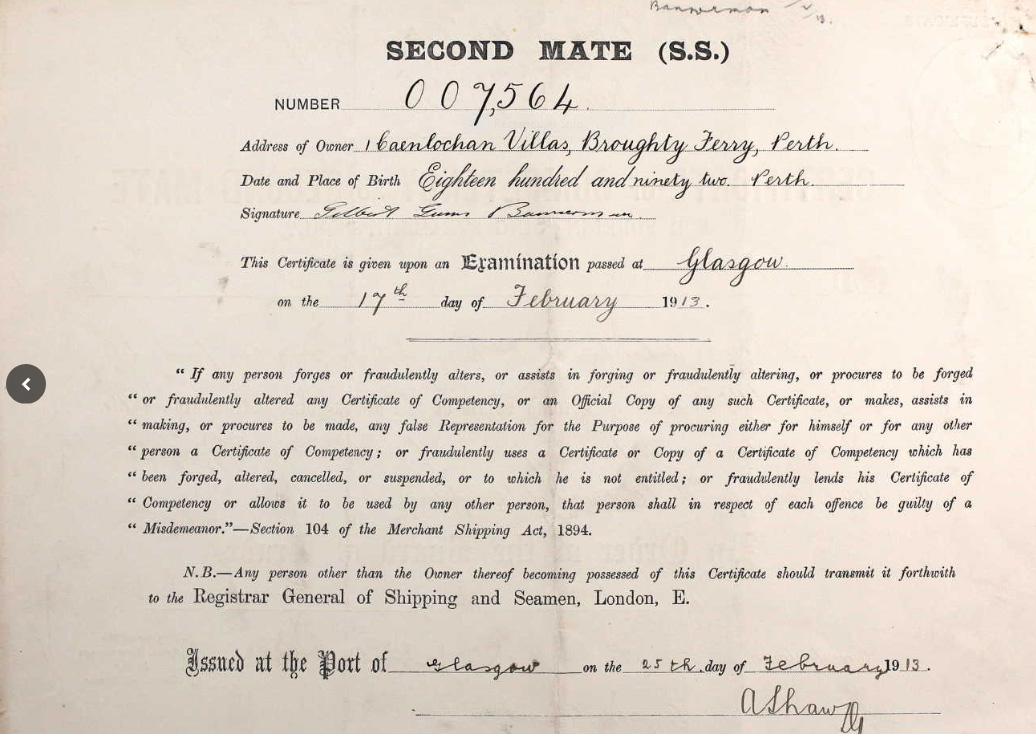 Prior to enlisting he was serving with the Mercantile Marine. We are talking about a boat name ? perhaps "Princess Victoria" ? Gilbert had been in the army. I think he had signed up for 10 years in the artillery before the war. I do not know how to read everything. Do we talk about his uncle ? : perhaps Bannerman, Thomas Gunn, commission agent, 79 Virginia street ; ho. 54 Garnethill street.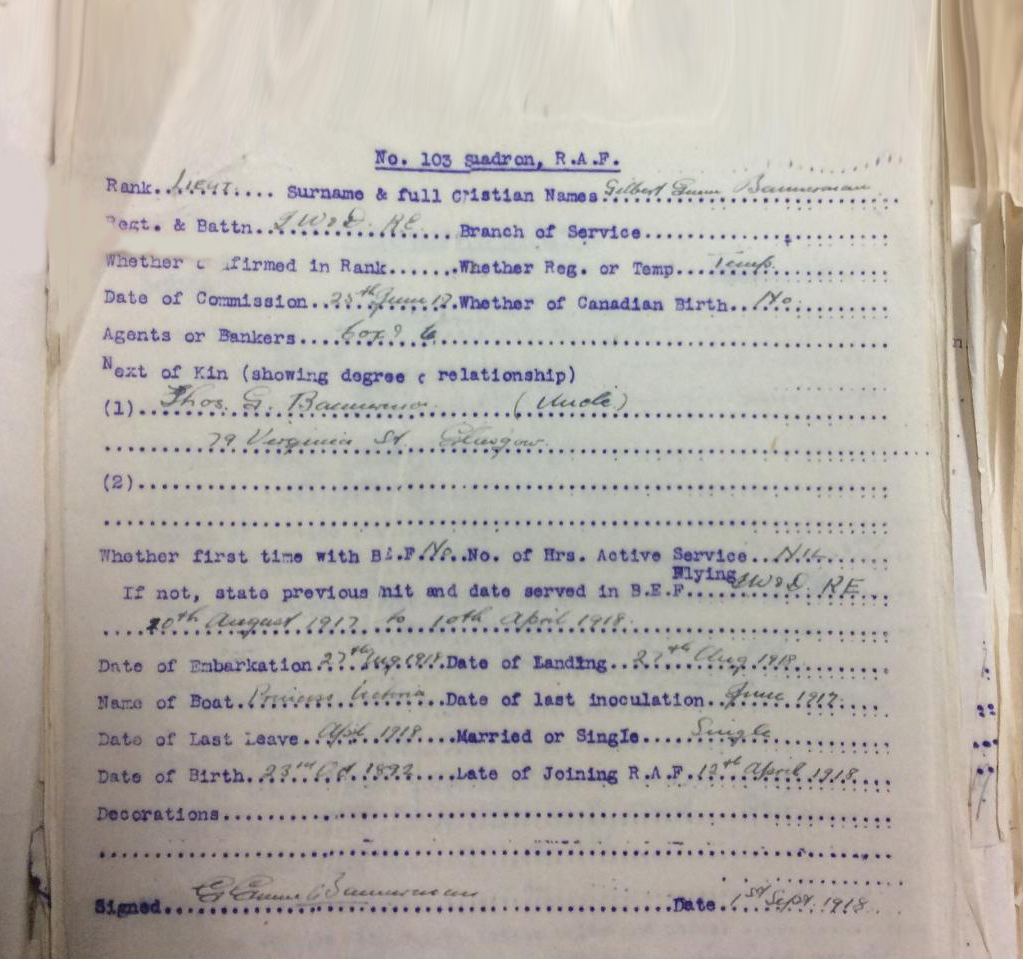 Gilbert grew up in Glasgow. where it is commemorated on the Plaque of the Glasgow Sutherland Association, Dornoch Cathedral He also rests at the Namur cemetery in Belgrade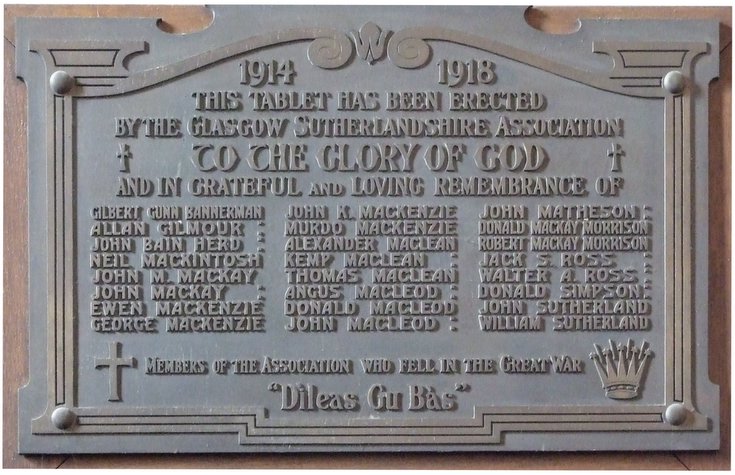 Grove Academy's WW1 and WW2 memorials have recently undergone substantial conservation and restoration since they were placed outside the school building in 2010, after the school moved into its new premises. An Unveiling Ceremony will take place on Wednesday 12th June 2019 at 7.00pm which will showcase the restored memorials inside the school building, in the assembly hall. Staff and pupils have been involved in researching the former pupils who are on our Roll of Honour. We still have a few names which we have found difficult to prove - if you have a relative on any of our memorials which you could give us some information on, or a photograph we would love to hear from you. We would be especially delighted to welcome any relatives to the Unveiling Ceremony. We also have a limited number of tickets available to any members of our local community who would like to attend.
Please contact John Anderson ddjanderson201@glow.sch.uk or Karen O'Rourke ddkorourke52@glow.sch.uk or call the school office on 01382 436800.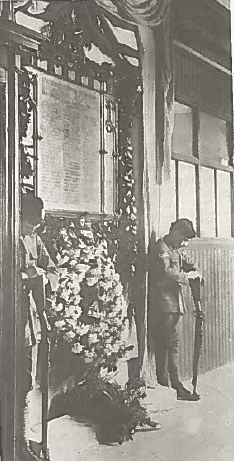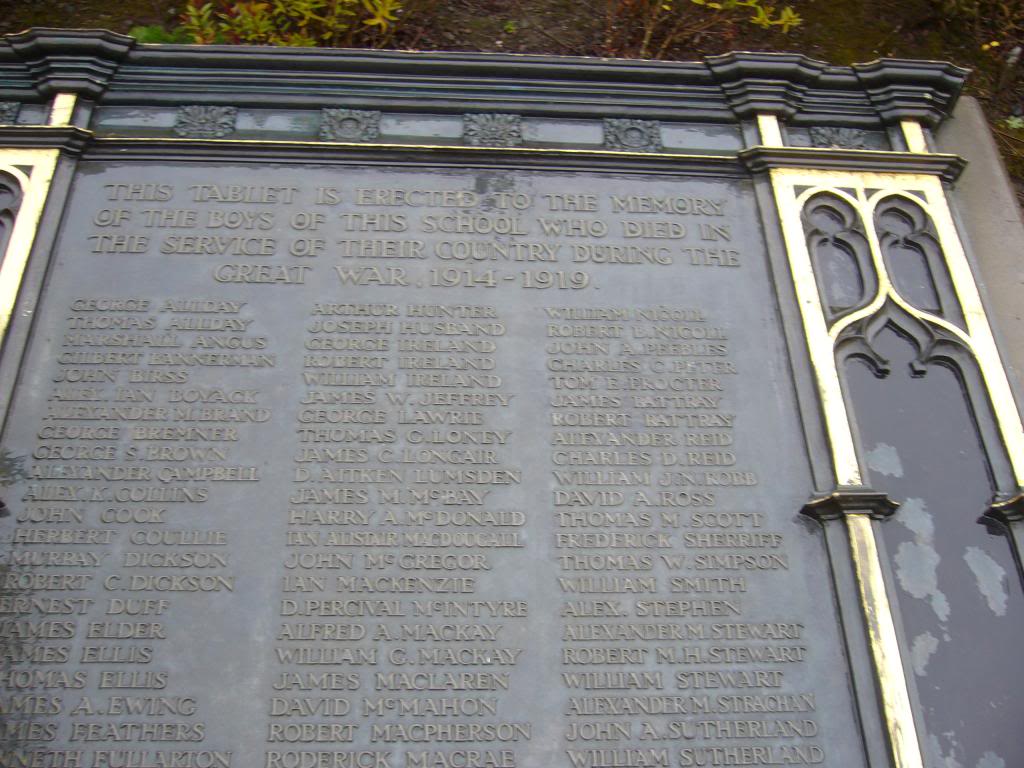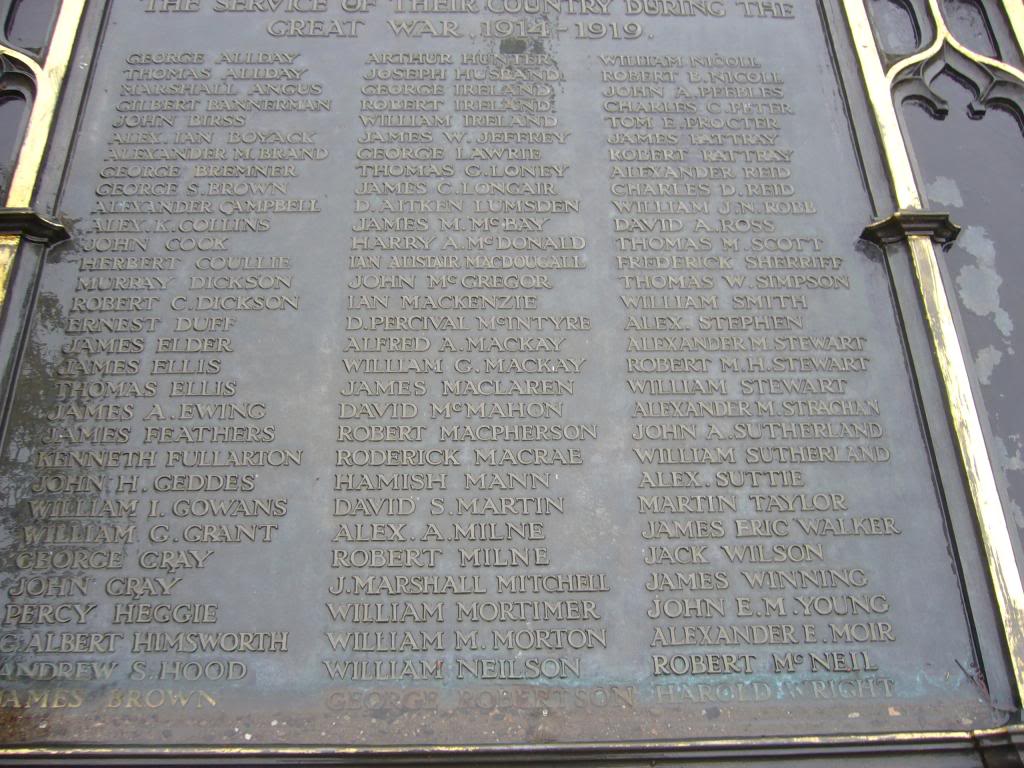 Grove Academy ww1 memorial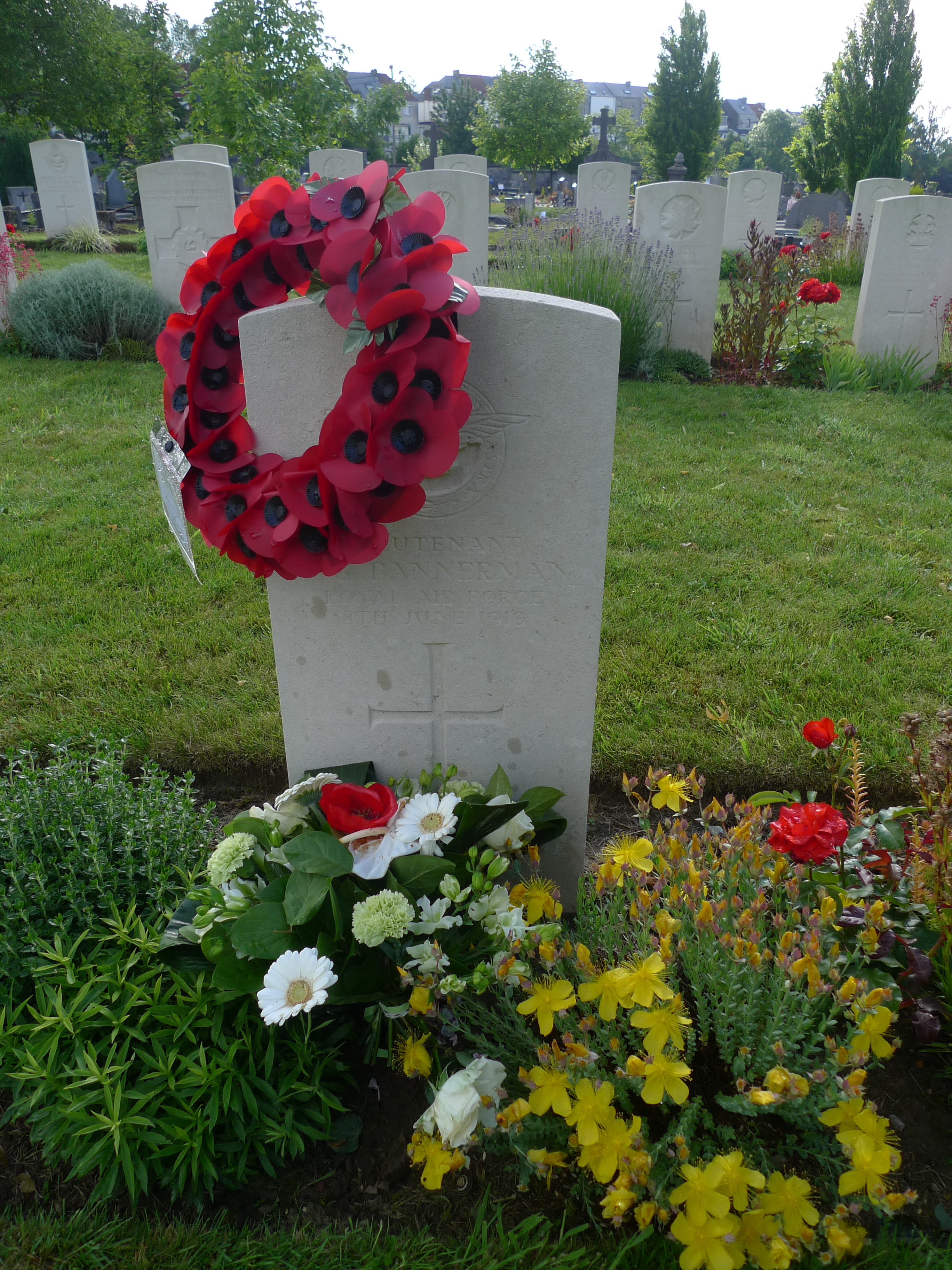 †